As many people know, each month of the year has its own special birthstone, which has resulted in a huge market of jewellery that is personally tailored to individuals born throughout the year. In addition to this, there is also an item of jewellery for each anniversary that a couple reaches in their relationship, making for beautiful jewellery that is a thoughtful celebratory gift.
Whether you are looking for a special piece of antique jewellery for an engagement ring that marks the specific day that you got engaged, or simply a modern item of jewellery that celebrates a close friend of family member's birthday, choosing to select a stone with meaning is a fantastic touch that is sure to thrill the receiver.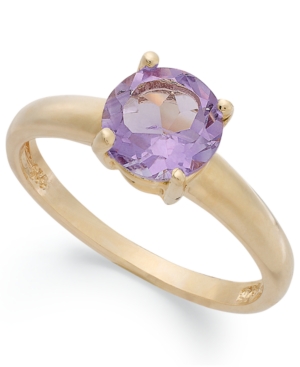 If you are choosing a ring by month, it is important to know the particular stone that is associated with in. In some cases there is more than one birthstone per month, giving you more choice of the item for you or the recipient of the ring. In a couple of cases, however, there is only one stone per month.
January's birthstone is Garnet, February's is Amethyst, and March's stones are Bloodstone, Jasper and Aquamarine. April's stones are Diamond and Sapphire, May is celebrated with Emerald and Agate, resembling June which has Emerald, Alexandrite, Moonstone and Pearl.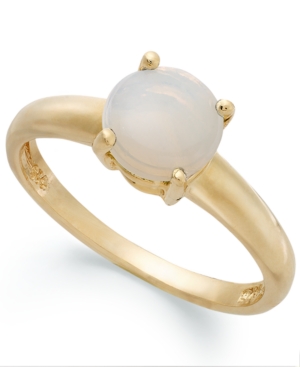 July's birthstones are Ruby and Onyx, and August's are Sardonyx, Carnelian and Peridot. Sapphire and Peridot are the stones of September, and October has Tourmaline, Aquamarine and Opal. The winter months of November and December are celebrated with Citrine and Topaz, and Ruby, Turquoise, Blue Topaz and Zircon respectively.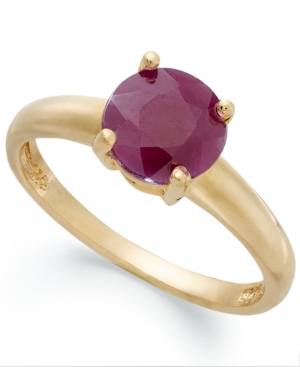 If buying antique jewellery as an engagement ring, look out for pieces that feature one of these stones to celebrate the month you met, or the month that you got engaged. This is a touching and extremely personal way to make your ring so much more that a piece of jewellery that you slip on to your fiancée's finger.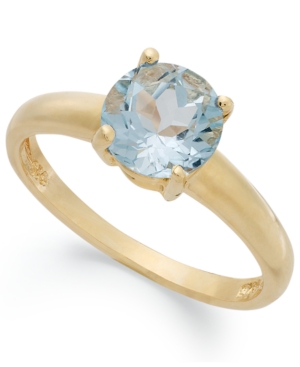 If you are getting engaged but want to give a diamond ring as a more conventional option, consider searching for a ring that combines diamonds and another stone that represents a month. A ring that combines both diamonds and rubies, therefore, can make a beautiful engagement ring for couples that become engaged in July or December.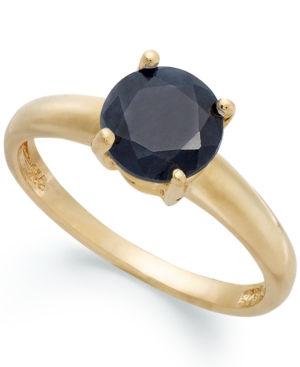 Many future fiancés will be pleased to know that there are plenty of modern and antique jewellery collections that offer a combination of these precious stones. To find exactly what you are looking for, consult with a specialist modern or antique jewellery boutique that will be able to source the perfect ring for you.
If you are instead buying a gift for an anniversary, various time periods are celebrated using a range of different stones, metals and jewellery items. The 10th year is marked by Diamond, the 15th year is usually celebrated by the giving of watches, the 20th year by Platinum and the 25th year by Silver.
The 30th year is celebrated by Pearl or Diamond, the 40th by Ruby, the 50th by Gold, the 60th by Diamond and the 70th by Platinum. Modern and antique jewellery featuring these stones and metals is not only restricted to being given on wedding anniversaries, however, and can make special, personalised gifts to celebrate milestone birthdays like 21 and 50 years.
It is important to note that there are many different years between the 'milestones' that are celebrated by the giving of gifts made out of certain precious stones and metals. If you are looking for information about what to give for a 34thbirthdaycelebration or wedding anniversary, ask a trusted jeweller what they would recommend for this particular date.