Tips to Buying Loved Ones a Gift
Tips to Buying Loved Ones a Gift



Buying your loved one a gift on their birthday or for special occasions isn't always easy, most likely you are faced with a number of factors that are preventing you from making a decision. These could be:
– Lack of money to purchase anything worthwhile
– Not knowing what your loved one desires
– Want something that is going to be lasting
– Want something that is different
– Can't decide
– Have too many choices
Here at All Occasion Gift Shop Online, we've got something to suit any and every occasion, but choosing something that is going to 'fit' your loved one is often the hardest.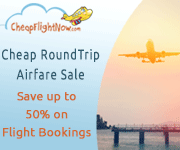 So, let's consider the following:
What does your loved one enjoy?
Do they need a holiday? Are you in a position to contribute to this?
Does your loved one drop hints?
What is your budget for spending on your loved one?
Do they enjoy staying in?
Do they prefer to hang out at the shops?
Are you happy to shop around?
Do you want to buy a gift that you can enjoy with your loved one too?